About the Hiking Course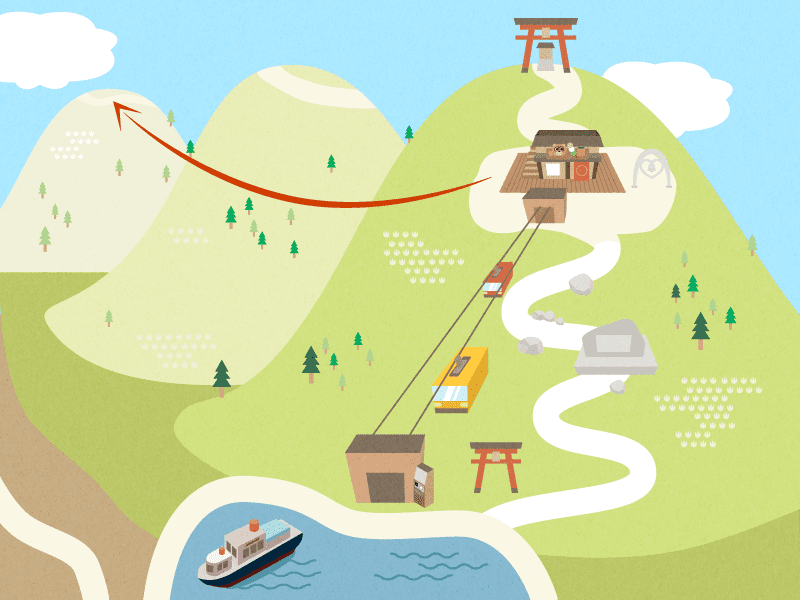 Kawaguchi lakeside station
Fujimidai Station
Mitsuzen Pass
Kawaguchiko
Mt. Tenjo Hiking Course
Take the ropeway from Lake Kawaguchiko station, go to Fujimidai station, and then take about 15 minutes from there to Nakaba-ku with Dazai Saigyo monument. From there walk on the hydrangea cloth for about 10 minutes and you will arrive at the Gokoku shrine.
It is a hiking course of about 40 minutes arriving in Lake Kawaguchiko in 15 minutes.
From somewhere around Fujimidai station you can enjoy a magnificent view of Mt. Fuji and Kawaguchiko if it is a sunny day.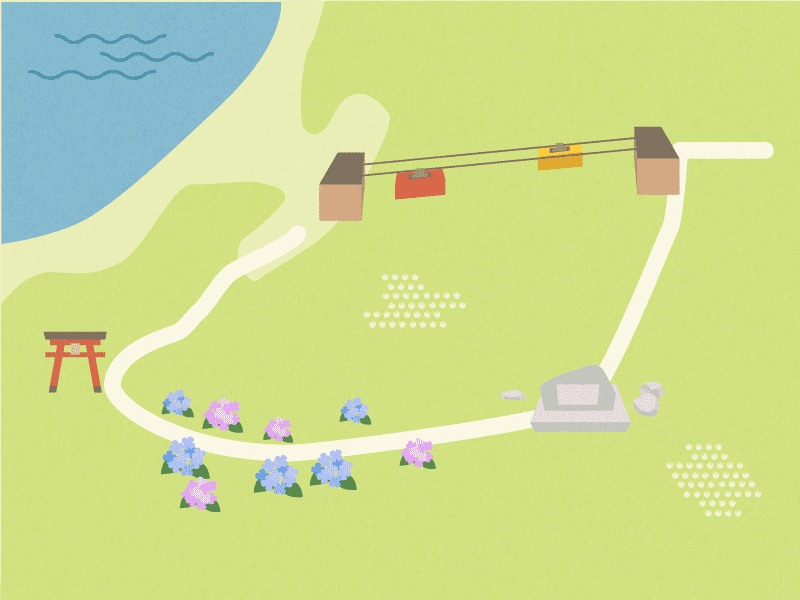 Kawaguchi lakeside station
Fujimidai Station
Tenzoyama mountain peak
Nakaba Hei (Dazai Saigyo monument)
Hydrangea group cloth
Tenjoyama Kokoku Shrine
Mt. Mitsutoge's 4 Hiking Routes
The mountain climb of Tenjo Mountain with a ropeway leads to the famous mountain peak of Yamanashi.
Mitsuzen is a mountain with a view of Mt. Fuji and alpine plants attractive.
The mountain trail is well maintained, so you can climb easily.
It is also known as the "mountain of flowers" which was chosen as one of the hundreds of mountain mountains in Japan, one hundred mountains in Yamanashi, one hundred famous mountains in Japan.
In 2012 I was accredited as a course of the Japan Walking Association.
Why do not you try challenging Mitsuzen climbing.