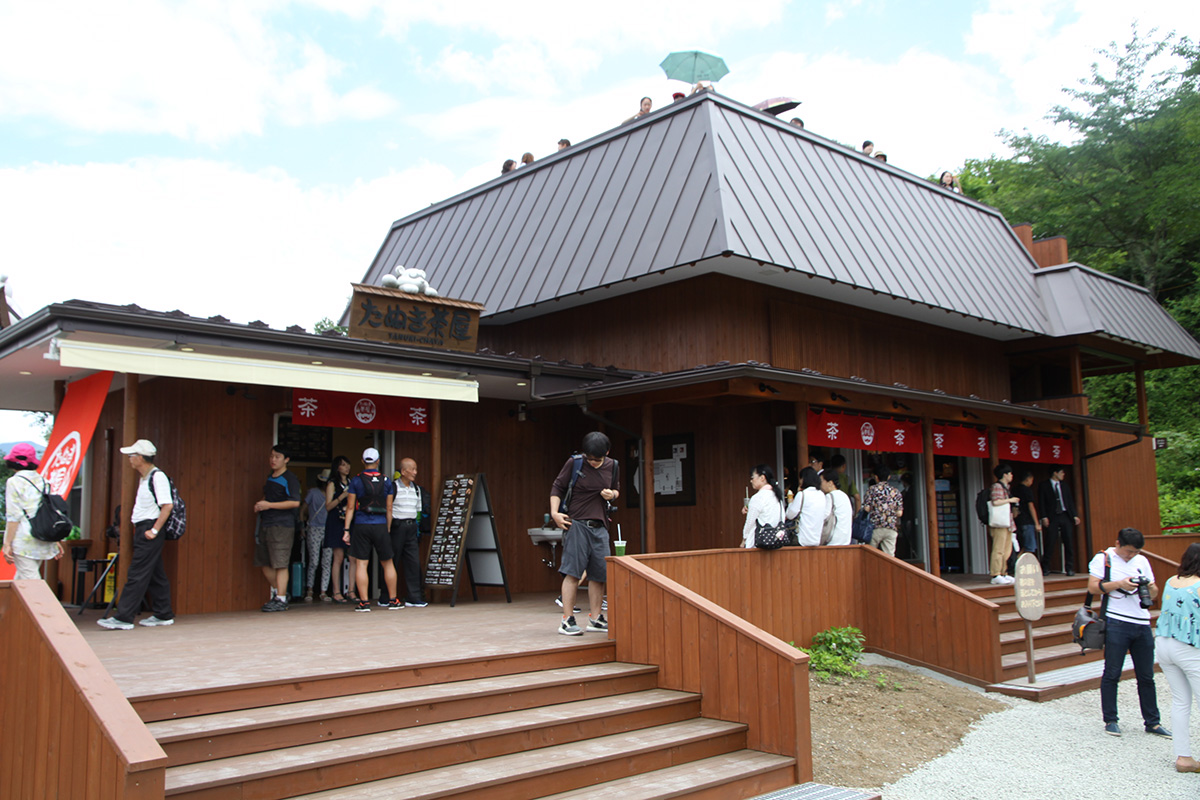 Tenjo Mountain with a ropeway is a view of the magnificent view of Fuji and Kawaguchi Lake in front, and it is said to be the stage of the famous old tale "Kachiguchi" in Osamu Dazai's novel.
It is also a mountain climb for Mitsukige, one of the Yamanashi Muyama mountains. "Tanuki Chaya" was designed as a design that makes you feel Japanese emotion, which imaged "Tea shop in Toge" that appears in old stories, etc., to be a place for people to visit Tenjozan.

In Tanuki tea shop, various souvenirs related to Mt. Fuji and Kachikachi are also available, including snacks such as "Tanuki dumpling" which is baked on the spot using charcoal fire.

In addition, we pray for the safety and well-being of mountaineers and tourists, and we also have a shrine and a "rabbit shrine" that used the rabbit, "rabbit" that appears in the old tale "Kachikachi". Please take advantage of this as a place to relax and enjoy the scenery of Mt. Fuji and Kawaguchiko.
お土産(オリジナル商品)
~ Kawaguchiko ~ Mt. Fuji Panorama Ropeway Original Goods